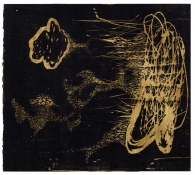 When things go awry
When things go awry is a 6 part woodcut on hand-stained paper. (This is the 5th panel.) It was printed in an edition of 5 with one of a kind variations. Some examples of those variations, with hand drawing, are included here.

Click image to see prints and variations.


---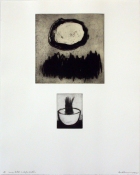 Limited Edition
These limited edition prints include lithography, intaglio, relief, and digital prints. Some were part of thematic portfolios I was invited to be part of and others relate to specific projects I was working on at the time.

Click on image to see examples.