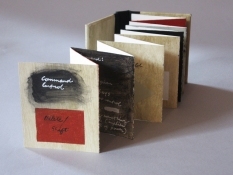 One-of-a-kind Artist Books
Traditional formats included here are accordion, folios in a clam shell, and coptic binding. Non-traditional formats include wood block "pages" that can be hung or stacked, and mixed media work such as Debris that consider the book as object. (My scrolls - listed on the menu at the left - are considered both drawings and book forms.)

Click on the image to see examples.
---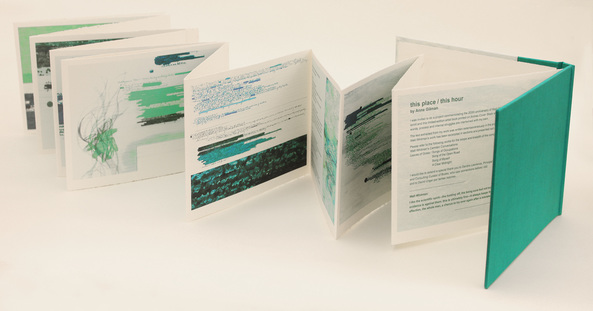 Limited Edition Artist Books
The limited edition artist books included here are books I've printed and bound by hand, zines, and small press publications.

Click on image to see examples.