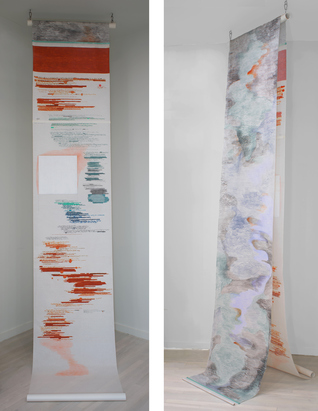 Scrolls with printed elements
These scrolls are made using printed elements - relief blocks are rolled, rubbed, or ghost-printed and combined with drawing and text. They can be considered drawing, prints, or artist books.

Click on image to see work.



---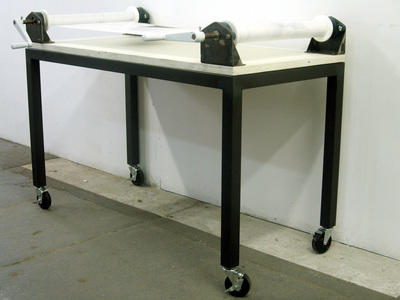 Scroll Table
This 175 foot drawing is mounted on a table with cranks for scrolling through the work. The viewable area of this piece is exacting the same as the amount I had open while drawing. Each section is self-contained but relates to previous and subsequent parts. The translucent paper gives the viewer a "foreshadowing" of the future parts and a "memory" of the ones passed.

Click image to see more views.
---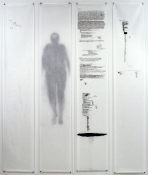 Multi-panel Scrolls
These scrolls were made from medical paper that is used to cover examining tables in the doctor's office. The paper appears fragile but it is actually quite strong. I rolled them out into sheets about 110" long. The drawings have between 2 and 5 panels each.

Click on image to see series.